Asan Khedmat: Opening of the first center for collecting revenue and commercial licenses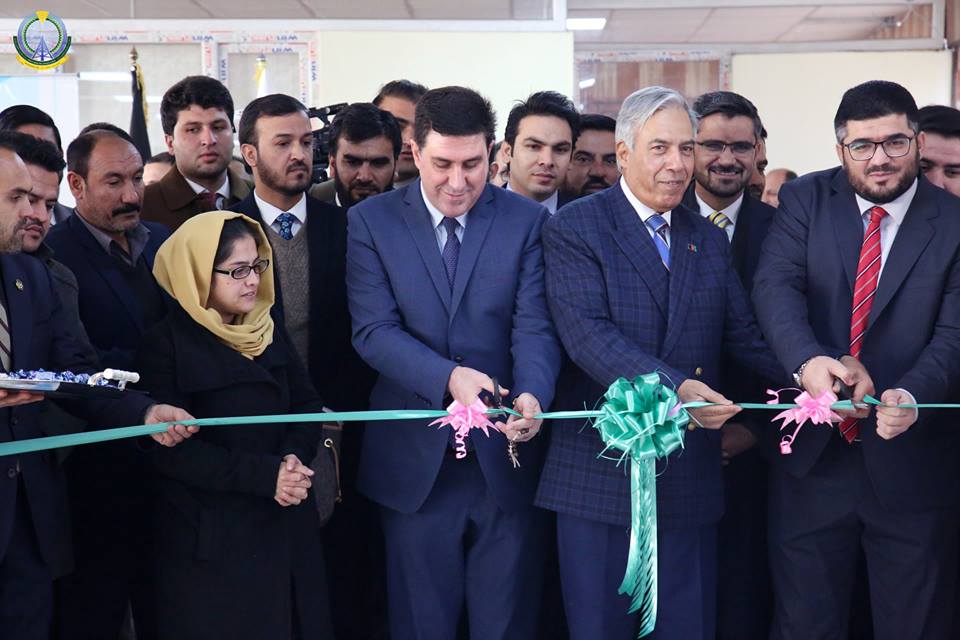 Shahzad Aryobee Minister of Communications and Information Technology (MCIT) accompanying with the Dr. Mohammad Homayoun Qayomi, acting minister of the Ministry of Finance opened the first center for collecting revenues and business licenses in Asan Khedmat Department of MCIT on Wednesday, January 2, 2018.
In this center as a business complex, In addition to collecting small and medium taxpayers, banking facilities for investors, business and job licenses are also available.
Shahzad Aryobee minister of MCIT said the Asan Khedmat Office of the Ministry of Communications and Information Technology is working to simplify public service processes and create facilities for investors and compatriots, which is one of the examples of work being done by the Center.
Minister Aryobee added that the Ministry of Communications intends to provide online services through the center, which includes insurance services, obtaining a TIN number and postal services.
MCIT has equipped The Center with the state of art technology and all of its employees have been trained by the Asan Khedmat Authorities.